Publisher's Note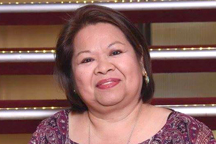 Hello dear readers,
Time flies so fast when life is so busy.  24 hours in a day is not enough for most people with all the things that they have to deal with in a day.  But we should never forget that we should get at least 8 hours of sleep at night in order to make our self ready for the next day.  But what's important is learning how to prioritize which things should be done first and which one can be the last one to do.  In  that manner, we will have a schedule of priorities and not just doing what you want to do and be a scattered brain and then complain that 24 hours a day is not enough.  Learn to prioritize and avoid the procrastination of what you should do so that you don't end up achieving nothing in the end.
The month of June just flew by and now we are starting the 2nd half of 2018.  July is of course one of the best months that there are tourists all over the world coming to Calgary because the festivities during the 10 day Calgary Stampede festivities. We have been getting good weather this year and the parade last July 6 was a success.  There were lots of people  who watched the parade from young to old.  And lots of pancake breakfast all over and the biggest one so far was the one at the Chinook Centre were people lined up early in the morning so they wouldn't miss this exciting part of the festivities.  So make sure you check the stampede breakfast happening and it might be just around the corner.
After a year and 5 months of becoming a widow, I've always thought that my life will be filled with sadness because losing a loved one is very hard to take.  But as time goes by, especially this month of July, I became a Lola again to my 5th apo (grandchild).  It just gives me that different kind of joy to see a newborn coming into my life.  Even if I am just the Lola, it gives me reason to live a long life so that I can see all my grandchildren grow.  It makes me feel complete and fulfill now that I see my own children having their own families.  Success is not all about being rich or being a CEO or president of a company or being a superstar, but success is having a simple but happy life that you can sleep in comfort at night.  Sucess is just being you and not stepping on someone else's toes.  Success is having humility, perseverance and determination.  So just be you coz there's nobody who can be you.  Live your life the way you want to live it because it's your life.  Be happy with yourself, because not everyone will be happy for your achievements.
In closing, remember, YOU ONLY LIVE ONCE, so live your life to the fullest, take time to travel to places you've only seen in your history books.  You will find joy and fulfillment when you do this.  And most of all, do not forget to give thanks to the Lord above for He sees everything in everyone.  Until next issue, enjoy the summer and God bless everyone!
C.K.