Erwinism: Cats in the Cradle and a Bottle of Maple Syrup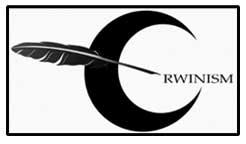 By: Erwin D. Maramat
As we look back at our inauspicious beginning, we can't help but feel the ground beneath us and in all celerity give out a sigh of relief, we have arrived. There is something Canada that beckons weary dreamers like ourselves and unsung it may be, the sweet mellifluous undertones gradually build into a beaming crescendo.
Our souls are laid bare on paper. Strangers stand stark naked before a promise, measured by merits of the past which may earn them a ticket at the gateway of the future, an irrevocable decision people make for a sense of security. Many opened their arms to us and bade us welcome, while some scoffed at our presence thinking that we had it all too easy. Some of us woke up early to catch the train in the coldest of winter carrying our children while our respective spouses who are coming off graveyard shift to meet us there, so they may take over where we left off. Some of us are bound to menial jobs in fear that we may be sent home. In the beginning everything was uncertain, but we dare braved it anyway for the sake of the next generation.
Family: A social unit where the father is concerned with parking space, the children with outer space, and the mother with closet space. ~Evan Esar
Over time, we lose our focus; we forget our primary objective for coming here. The bright lights of luxury take us away from the cold reality that we bury ourselves in. I've seen people burning daylight and coming home to empty chairs. Sometimes in trivial pursuit of money, we lose substance in the form of filial ties that bind us with our children. We squander most of our time worrying about other things and people who could care less whether we are happy or not. Our children, our pride and joy are brushed away because we would like to see more of us in them. Who are we to these wonderful humans? There is more to life than dedicating all the we are to prove ourselves here when what truly matters is who we are to our children.
We can fail in many things and with hope learn, but parenting is one thing where failure is not an option. How are we to resolve such travesty knowing full well that the dichotomy between working endless hours and managing our time with the children is somewhat difficult to reconcile. But we must have time, family time is important most especially for our young ones; regardless of how advance our technology is, there is just no substitute for being there for them. No amount of either money or success would suffice in your stead, every second of today matters and once your time is up, nothing can buy you back in their lives.
Much like the house that we obsessed about, that most of us come home to just rest, nothing more. What about them? Their eyes glued on their mobile devices and we are too absorbed in our own world while attending to our peers on Facebook, Instagram, and Snapchat. They are growing before our very eyes and we are so preoccupied that we miss out; hence, the growing rift. Where are they as you read this?
The best room you can have in a house is that where regrets have nowhere to rest their heads. ~Erwin D. Maramat
It's been stressful at work and you are trying to make things happen but leave work where it should be. Children are powerless in the adult world and they can't handle the bigger children in the house. Plausibly, it's hard to manage tantrums and I'm talking about you. One who teaches how to be patient must know how to exemplify patience through action, and you cannot achieve this by raising your voice like Gandalf. Describe what an orange is to you and ask your kid to describe it for you, that's right, there is a difference, isn't it? It's not just maturity, it's how limited the understanding of children are, without chicanery and subterfuge, we must show them the way and this my friend requires a great deal of time and that is why you and I must make time. I'm not saying you should spoil them either, all I am suggesting is be the adult in the house.
Children are the living messages we send to a time we will not see. ~Neil Postman, The Disappearance of Childhood (introduction), 1982
Now that we've tasted the pains of working ourselves to the bone, we fear the fate that awaits our children. In futile attempt to drum success in our children's head, we sometimes forget that they are children. We brazenly take innocence from their hearts, so we can fill it with a bucket list of expectation. Make no mistake, there is nothing wrong with helping them realize their potential, but what is potential without character? What is success without conscience? What is reputation without a virtuous attitude? I have yet to come across someone intrigued about how I did in grade school. That day never comes, and I know it doesn't for you too. Students who take medicine and graduate with honours will be called doctors, but so will the student who ranked last in class be called. One of this doctor will see you as a walking ATM, another with character will see you as a human that needs help. I understand that we invest in their education, but we ought to invest more in their character. Our children deserve a better world and in turn our world deserve better children.
We worry about what a child will become tomorrow, yet we forget that he is someone today. ~Stacia Tauscher
Never lose sight of the fact that children grow up so quickly and you cannot buy them their childhood back, once it's lost it's lost forever. Fun fact: once you hit a certain age, you just keep growing old and while you are not there yet, all you have is now to share with the ones you love.