Erwinism: Christmas in Our Hearts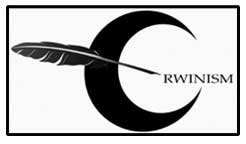 By Erwin "Little Drummer Boy" Maramat
"Someone must have drugged me with rohypnol, I can't even remember what month it is,' said Scrooge as he dragged himself out of the couch. "I don't know how long I have been binge drinking them spirits." It's a brutal hangover after a long night of partying with the ghosts of Christmas Past, Present, Future, and Jay-Z.
He got up and opened the window. 'What's to-day fine fellow?' cried Scrooge, calling downward to a boy in tight jeans and a hoodie with a screaming print of My Chemical Romance. 'To-day' replied the boy, 'Why…before he could finish his sentence a jeepney passes by with speakers blasting off the roof with a familiar Filipino Christmas carol …'Whenever I see boys and girls selling lanterns on the street,' Scrooge gave out a deep sigh, 'Forget it, I know it's Christmas day.'
May Charles Dickens forgive me and those reading this with no idea, I'm pertaining to Filipino pop culture reference.
Who among Filipinos doesn't know that line? Like the Grinch I stole the title from the most epic Christmas song 'Christmas in Our Hearts' by the epic Jose Mari Chan who is immortalized by this song.  To date the album carrying this song has sold more than eight hundred thousand copies and continues to be a recurring theme song that is played as early as September. Yes, that's how big Christmas is in the Philippines.
Surely, we know what Christmas really is. It's the time of year, when the streets are lined with trees adorned by colorful lights; a season to remind us of how beautiful life is, no matter what denomination we belong. It is a blessed time which engages the world to conspire for love's sake.
For me, Christmas is too poetic to put in words. It is the culmination of everything good. Amidst the ever-changing values of humanity, it is one of the few beautiful things that has remained constant. Growing up, Christmas in my house is something we look forward to. My folks would wake up very early so they can head out to the market before everybody does. They slave on the stove for countless hours to prepare meals that we could barely finish because of the volume. Back then, I strongly believed in Santa and I loved sharing stories about him with my childhood friends, and we were eager to see what we would eventually find under the tree.
Every year, being the eldest of the siblings, I am tasked to put the star on the top of our Christmas tree which emphasizes on the importance of hope and the setting up of our nativity set which reflects on how my parents give importance to our faith. I was hoping to continue the tradition with my own family, but both of my children recognizes the fact that Christmas has less to do with purchasing gifts on a list and more to do with celebrating the birth of Jesus Christ.
Still, if we believe otherwise, we can—in spirit—observe the essence of the season by sharing goodwill with people and being kind to say the least, after all, it's what the world needs. People often argue about the validity of the celebration, but we tend to focus on facts rather than the message that in itself is trying to convey and that message is to love whenever we can.
I asked people what their take is on Christmas. What the season means on a personal level and here's what I have gathered.
"Christmas is a time to celebrate the birth of our Lord Jesus. In our culture, it is the time for family to be together during this special day and give thanks for all the blessings that we have received. At present, since I'm now a widow, I will celebrate Christmas on my own since my children have their own families and in-laws, so I really cannot get them to be with me for Christmas. But I believe that as a person, it's just the love that we have in our hearts that we can give to the people we love on Christmas day."
—Connie Kariaski, Editor-In-Chief and owner of Pinoy Times
"To me, Christmas is about being with the ones you love. I am not a religious person, so there has never been that type of significance for me. Christmas has always been about being together with friends and family, and taking the opportunity to give, to give to those in need and to give thanks for the meaningful people in my life."
—Jay Jokisch, President and owner of Carmax Canada
"Christmas is love. God gave to the world the greatest gift of all times. He gave his only son to save mankind from doom and gloom. Jesus came to the Earth for the salvation of men. For this, Christmas is giving and sharing of love, not necessarily material things, but manifesting gestures of kindness, care, and compassion."
—Consuelo 'Chit' Munar, Chairperson Stewardship Committee of the Holy Trinity Catholic Church
"Christmas means getting to see families and friends I haven't seen the whole year getting together to celebrate a joyous occasion."
—Kate Lynn, Singer
"Well first of all it's completely generated by a pagan tradition so, Christmas is tainted for me. I choose to celebrate Jesus Christ at this time, not that we need to or are asked to. But I get to celebrate an incredible miracle of a boy who changed our lives forever, so Christmas to me means a savior entered the world, and I ponder on that. Christmas in a material sense has no valid meaning to me. Santa Claus is just the world's poor excuse for believing in something that they refuse to realize that Santa Claus is actually God. And that what we truly want as kids is to meet Santa and have him tell us he loves us or notices us. But really, what we want is to meet God and get that same validation from our Creator."
—Kyle Reimer, Writer and owner of Krazy Auto Detailing
"Christmas for me is the time of the year when we get to bond and celebrate the birth of our savior with families and friends."
—Rhey Bautista, HR Manager and Bassist of the band Geekfish
"Christmas is a bunch of different things to me. First of all, we rejoice that our saviour came to save us. Secondly, it gives us joy to see the happiness in our children's eyes when we make them happy by bringing them out to a restaurant they enjoy or get a gift they've been yearning for. But the best is that we get together with our relatives and friends to make more merry memories to remember in the winter of our lives."
—Teys Oliva Tabanda, English Language Instructor
"Christmas has always been a thought as a time of sharing, giving, and getting together as one family. Let's make every day, a day of Christmas by keeping its essence in our hearts. By living each day as if it were the yuletide season, we can affect change for the better and it begins with us"
—Mans Carillo, Architect and frontman of the legendary band Geekfish
What does Christmas mean to you and how do you observe its essence? I wish everybody well, and may all your dreams come true and as you celebrate may it bring warmth in your heart to your every day in the coming year. A blessed Merry Christmas to one all.