Indispensable Grains of Truth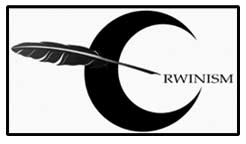 By Erwin D. Maramat
What a relief! The cold days are almost over, and spring has been awakened. Here are some wonderful lessons I have learned this month.
If you want to see how much a man values something, ask him what he is willing to lose.
Look through the eyes of sacrifice and you will come to understand the value of something. How early are you willing to wake up each day to devote your waking hours to launch you into the day? It is no accident that successful people are at the top of their game because they are prepared to deprive themselves of comfort to achieve such feat. From venture capitalists to athletes to intellectuals, the norm is pretty clear, whereas the world is on a snooze, they try to pack in as much in a day that most of us do in a month. They make a commitment to ensure that their goals are reached in a timely manner and what better way to do it than get a head start.
The older humans get the less hours they have in a day. People who are dedicated to the three A' (achieve, accomplish, and acquire) understands the limitation set by human mortality, so to make this undertaking possible they collapse their timeline. This is achieved through devoting all the free time they have into what they deem as significant for their growth. According to the study done by market-research group Nielsen, Americans spend eleven hours per day swiping away on their mobile devices. Quintin F. (2018 August 4). People spend their waking hours staring at screens [Web log post]. Retrieved from www.easybib.com.
Imagine dedicating your time in refining your skills to pursue your passion that would mean spending less time on leisure. Ironically, those who are obsessed with enhancing themselves find joy in doing what is necessary by exercising control over the time they spend on self-development. In his book 'Outliers' Malcolm Gladwell repeatedly emphasized on the 10,000-Hour Rule based on Swedish Psychologist K. Anders Ericsson. The rule states that for man to reach a point of expertise or mastery, it is expect that he or she should dedicate at least ten thousand hours to practice whatever is in pursuit. Success is a time-sensitive matter and the sacrifice and effort given equals the value and satisfaction obtained in the end.
"Dreams do come true, if only we wish hard enough. You can have anything in life if you will sacrifice everything else for it."
― J.M. Barrie, Peter Pan
Leave your work at the doorstep and bring your heart at home.
As humans, we have to work to survive. In retrospect, life was not only difficult in the past, but it was also short. Nowadays, as children are ushered into the adult world, they tend to see life as nothing more than earning money and lavishly spending it on things and getting deep in debt which in turn becomes a vicious cycle until life decides to outmode them.   Many of us bring work at home which includes the stress and we end up spoiling the day for everyone. If we could extend patience to our client, customers, coworkers and superior how is it that we can't be the same emotionally stable person at home.
Make the best of who and what you are exclusive to those who truly live to love and care; to those who have you in mind, and to those who see you as an extension of themselves. They deserve you more than you give them credit for. Family and friends whom we neglect because we are preoccupied with people who do not think about us and who, if in our position would less likely do the same for us.
We tend to overlook the fact that to whom we matter and where we matter validate our existence. To the rest of the world we are invisible that is how disconnected the human race is in reality. It is the need and emotional attachment of others that bring us to life. Leah Darrow author of the book 'The Other Side of Beauty' could not have said it any better, "The opposite of love is not hate; it is use. Use is the abuse of love; in fact, it betrays love. When we use another person, we place their needs below our own, but worse yet, we place their value and dignity below ours." One need not look far to see this ugly side of mankind. To the benefit of a few, the rest of us are sacrificed in the altar of avarice, so they could transmogrify our lives into profit. This is in fact an appeal made by Greta Thunberg, a girl who skipped school to get her message across about the dangers of climate change. How could a little girl think about all of humanity, when some of us cannot see beyond ourselves?
Thomas Edison once offered fifty thousand dollars to Nikola Tesla if he is able to make Edison's dynamo work. Tesla took the deal laboring day in and day out until he was able to build a functional dynamo, hoping to cash in he went and told Edison the good news. Instead of honoring the deal, Tesla was met with laughter and an empty promise. This is a sad reflection of how we treat are fellowmen and if there is anything you can take away from this is, it is the idea that we have to be with people who love us unconditionally and not spend less time with people who find fondness of you on certain conditions.
"Do not assume that someone else's ego can love you. It cannot. It does not even love the person it resides in. The limit of the ego's 'love' is to decide that you are a temporary ally and thus it will protect you for the benefit of its own use. Only a soul can accept and return love. Everything else is manipulation. Fragile arrangements. They are, at best, suspicious and, at worst, vicious."
― Donna Goddard, Circles of Separation
Customer Service Mind
"Don't take candies from a stranger," that's what they usually say until Halloween comes, and you can literally take candies from all the strangers and you can go over to their houses too. Since Willy Wonka made so much this month let's put the unsung people in the spotlight who gave you that excellent customer service you may or may not deserve.
There are a few things worth mentioning that are inevitable in life; death, taxes, and customer service. Customer service is ubiquitous. It doesn't matter what you do in life, the principle it conveys holds true in our daily interaction with the world. As defined in Investopedia customer service is the process of ensuring customer satisfaction with a product or service. Often, customer service takes place while performing a transaction for the customer, such as making a sale or returning an item. Customer service can take the form of an in-person interaction, a phone call, self-service systems, or by other means.
We cannot set a limit on the word customer, because it's to broad a word. Client, patient, student, renter, borrower are some of the few titles we give our customers and believe it or not, the service we wholeheartedly give truly makes an impact in people's lives.
There is so much we can learn about engaging people.
Summer of last year, my family and I went on a road trip and I made it a point to do something out of character, so I can reward myself, my family included, a vibrant perspective by experiencing something different. I went to one of those winetasting estates in Osoyoos, BC where I was met by a sales attendant who rudely accommodated the customers who just happen to come in after us. Obviously, the guy was a wine connoisseur and knew so much about the wine. Instead of losing my cool, I approached the sales attendant and told her exactly this, "Excuse me, among the many things of which I am not knowledgeable is wine. Call me boring but I don't drink at all and I am here today, so you can convert me into an occasional wine drinker and in turn I will tell the world how happy I am to have discovered your winery," She nodded in agreement as she delightfully poured wine into of the glasses and handed them to me. I understand the challenges in dealing with customers, but in this case the person didn't even bother to engage me, thinking that I am not worth her time because I don't know what I am doing in the first place, but that's one of the biggest mistakes that people commit, to take potential customers for granted because they would rather impress the ones who know a thing or two about their service or product. The same goes true in life, we underestimate people, too quick in making assumptions which sometimes put us in a blind spot—a limiting vantage point where promising potential becomes invisible.
We ought to know better and see farther than what our eyes could reveal, above all, seeing things from a customer service representative perspective will help us comprehend the importance of opening our mind and ears before we open our mouths. What is so great about that? Well, listening elucidates the momentarily bond that connects people and by attempting to understand people, we relatively understand ourselves and how we could be an answer in someone's life.
"Your most unhappy customers are your greatest source of learning."
-Bill Gates