Poe to PH airlines: Follow 20% student fare discount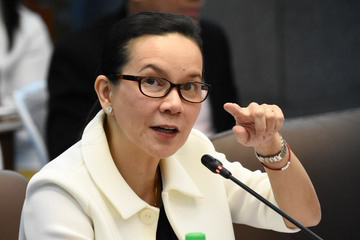 SEN. Mary Grace Poe has appealed to local airline companies to comply with the law granting students a 20-percent discount on airfare.
The senator issued the reminder as she welcomed the implementing rules and regulations for Republic Act 11314, or the "Student Fare Discount Act," which took effect on November 1.
"We call on airline companies to implement the law so that our students will somehow be able to save some money," said Poe, co-author of the law, in Filipino.
The law provides a 20-percent fare discount for regular domestic fares in all modes of public transportation, including passenger trains, aircraft and marine vessels for the time that the students are enrolled.
The discount will be in effect even on weekends and holidays. "We hope this will bring a little ease on families faced with high prices of goods and services," Poe said.
Students must show their school IDs or a validated enrollment form together with a government-issued ID to avail of the discount.
The discount, however, does not cover post-graduate students or those enrolled in short-term classes such as dancing and driving schools, and seminars.
In case of air transportation facilities, the discount will only apply to the base fare or the price of the ticket before taxes and costs for ancillary services. The discount should not apply to promotional fares.
If the students are not given the discount, they can complain to the Land Transportation Franchising and Regulatory Board for land transportation, the Civil Aeronautics Board for air transportation, and Maritime Industry Authority for water transportation.
The public transportation operator may claim as tax deduction the student fare discount it granted to students based on the cost of services rendered.