Spot the differences: Traslacion 2020 vs previous years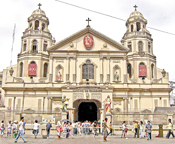 What a difference a year makes.
These are what devotees, the media and spectators noticed as the Black Nazarene procession on January 9, 2020 wove its way around the nation's capital in the annual spectacle called Traslacion.
Authorities, both the local government led by the city mayor Isko Moreno and the Manila Police, introduced changes and made sure these were implemented by fielding more people and actually taking part in the procession.
Here are some of the noticeable differences of Traslacion 2020 from previous iterations.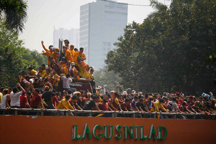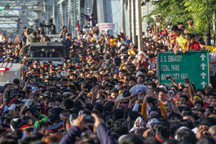 ROUTE. The most obvious difference of this year's Traslacion was the different route. Instead of proceeding to Manila City Hall and crossing Jones Bridge, the procession immediately made a right as it reached the National Museum. Some said this was meant to shorten the route and duration, but some pundits pointed to the renovation of Jones Bridge and the risk of people getting trampled upon on the narrow space as the possible reasons.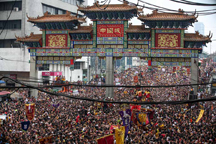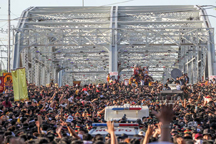 LANDMARKS. With the detour to Ayala Boulevard and on to Ayala Bridge instead of proceeding to Escolta, some of the major landmarks and traditional routes were bypassed, including Escolta and Binondo Area.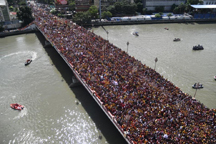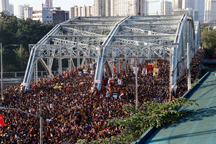 BRIDGE. Out with the Parisian-looking Jones Bridge and in with the more industrial-looking Ayala Bridge. Which is better for a religious procession?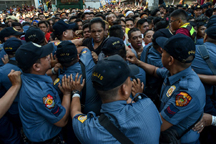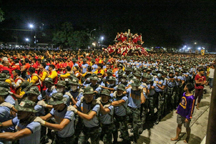 POLICE. The police led the procession at the start instead of just securing the perimeters and the devotees, which some welcomed but others, especially devotees, frowned upon.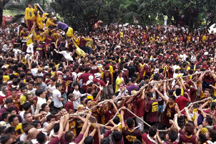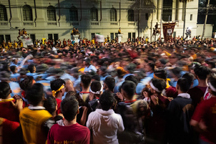 SPEED. The police leading the procession resulted in a faster pace. No one else could effectively marshal the ranks of the devotees except the ones securing the Traslacion as well.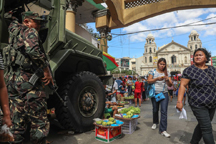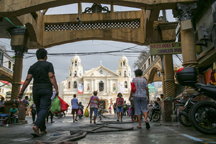 OBSTRUCTION. Or the lack of it along the route. There is an ordinance on this which is implemented days before the traslacion, but there was stricter implementation this year. Some vendors expectedly cried foul over the lost opportunity that only comes once a year.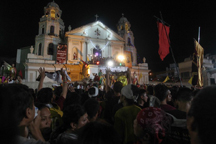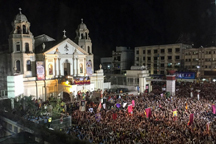 FINISH. From 20+ hours down to a little over 16 hours. Still not your proverbial walk in the park but a significant cut in time that can spell the difference between having dinner on the same day the procession started or totally skipping three square meals and proceeding straight to breakfast the next day.