Philippines' COVID-19 cases now 11,618; recoveries at 2,251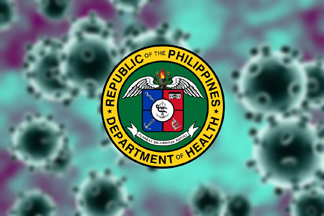 The number of patients who have recovered from the coronavirus disease 2019 (COVID-19) hit a new record high on Wednesday after the Department of Health (DOH) reported 145 new recoveries, raising the total to 2,251.
The department also announced 268 new cases, bringing the total to 11,618, while the death toll climbed to 772 after 21 more patients succumbed to the respiratory illness.
Among the new cases, 165 or 61 percent were from Metro Manila, 58 or 22 percent were from Region VII, while the remaining 45 or 17 percent were spread out across the country.
The highest single-day recoveries previously recorded was 116 on May 8.
While several areas across the country are gearing up for a downgraded quarantine after May 15, the DOH clarified that the Philippines is not yet capable of mass testing employees who will soon be allowed to return to work.
Meanwhile, Malacañang said more contact tracers will be hired to ramp up efforts to identify and isolate possible COVID-19 carriers.
Testing capacity
Health Undersecretary Maria Rosario Vergeire said 172,174 people had been tested for COVID-19 as of Tuesday, 90 percent of whom were negative while 9 percent tested positive.
These figures do not include data from four private laboratories that had not yet reported to the DOH.
Vergeire also said that the country's COVID-19 testing centers conducted 6,594 tests on Tuesday, a drop from 8,314 on Monday and 8,367 on Sunday.
The Philippines first achieved its goal for April 30 of conducting 8,000 tests daily on Sunday, 10 days after the target date set for the milestone.
source: GMA News