Ahead of today's start of the CitiesIPCC Cities & Climate Change Science Conference, the "Change for Climate" Global Mayors Summit brought together policymakers, scientists and city networks on Sunday, March 4, to create a critical new dialogue between these vital groups of climate change stakeholders. Though cities and researchers work diligently to address their individual [...]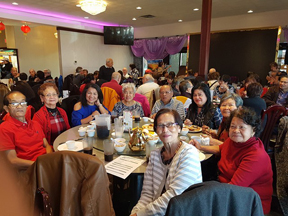 Most of the Filipino seniors' club association in Calgary celebrate their members' birthday quarterly.  The New Sunrise Senior club headed by Mr. Nestor Sun, the President of the club, with his executive committees and members celebrated their 3rd quarter birthday celebration at Eastern treasures China, 2825 32 Ave NE, Calgary, AB.  Different Filipino seniors associations [...]

ABS-CBN emerged as the most awarded TV network and Company of the Year 1st runner-up at the 15th Philippine Quill Awards with a total of 21 recognitions from the country's highest and most comprehensive awards in business communication given by the International Association of Business Communicators (IABC) Philippines.
Leading the winners from the Kapamilya network is [...]

An appeal to Filipinos in Calgary:
I am an optimist to suppose that somehow, we could pull ourselves together. I believe that with our sense of pride and value, we can ably push our community onward to a right direction. We have excellent potential and through vigour and proper arrangement, a turning point is [...]
IMMIGRATION NEWS
May 3, 2017—Ottawa, ON – The Government of Canada has published regulatory changes to increase the maximum age of a dependent child which will allow more families to stay together. This change showcases the Government's commitment to family reunification.
The new age limit of 'under 22' will come into effect this fall, on October 24, [...]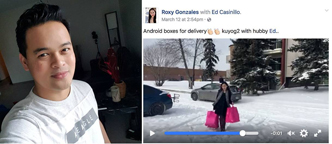 EDMONTON, CANADA, March 30, 2017 - ABS-CBN filed today a Statement of Claim in Canadian Federal Court against Ed Casinillo andRoxy Gonzales for damages of over $5 million for copyright infringement, trademark infringement and enabling and inducing copyright infringement of ABS-CBN's copyrighted works.
The lawsuit alleges that Casinillo and Gonzales sold set-top boxes that were manually programmed by Casinillo to enable buyers to access hundreds [...]
By the end of this year, residents of apartments, condos, townhouses and other multi-family complexes will be able to keep their food and yard waste out of the landfill.
Starting Nov. 1, 2017, the Waste & Recycling Bylaw will require all multi-family complexes to separate food and yard waste from the garbage, for composting or another [...]
BY: Tigs Tidalgo
The Philippines Independence Day Celebration of Calagry has been an  annual event of Filipinos for about five decades. It was celebrated modestly by the Filipino pioneers and was enhanced when the Filipino Canadian Society of Southern Alberta was organized.
Years went by and many Filipino associations came to being. The Filipino Canadian [...]