BEEF CURRY
Beef Curry with tender beef, potatoes, carrots, and bell peppers braised in coconut milk and curry spices makes an amazing meal the whole family will love. Rich, hearty and flavorful, it's perfect with steamed rice!
Tips on How to Make Filipino-style Beef Curry:
Cheaper, tougher cuts are best for the [...]
Honey Soy Glazed Salmon
This honey-glazed Salmon with soy sauce will surely rock your world. Sticky-sweet with savory notes, pan-seared into crispy charred goodness on the outer edges while keeping the center tender and juicy.
The honey-soy glaze is simply that…just honey and soy sauce mixed together. This sauce is used for glazing and basting the salmon before and while it is being seared.
HOW [...]
Rainbow Salad With Creamy Avocado Dressing
Brighten up your day with this easy, simple recipe for Rainbow Salad with creamy avocado dressing. It beautiful…it's colorful…it's healthy and yummy!
INGREDIENTS
AVOCADO DRESSING
1 small avocado
1 cup yogurt
1/4 cup olive oil
1/4 teaspoon sea salt
2 cloves garlic
RAINBOW SALAD
1 head romaine - (or green leaf or red leaf lettuce or combination [...]
Pork Hamonado
Pork Hamonado is a Filipino dish that involves cooking the meat in pineapple juice.
It is or was a kind of food that is only served at special occasions like for Christmas. Different kind of pork cuts can be used as long as there is some fat in it.For this Pork Hamonado recipe, I used [...]

Special Lomi Recipe
This Special lomi recipe is cooked with pork strips, kikiam, fishballs, chicharon and chicken liver, herbs and spices. This is just the best lomi recipe ever.
Ingredients:
1/2 kilo lomi noodles (washed thoroughly to remove too much saltiness and after taste)
3 [...]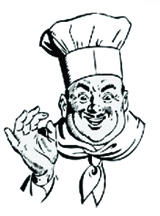 Ginisang Gulay
Ginisang Gulay is a simple sauteed vegetable dish. It is composed of eggplant, squash, okra, amapalaya (bitter gourd), and string beans. The combination of vegetables resembles a Filipino dish called Pinakbet.
Ingredients
1 medium bitter gourd (ampalaya), cored and sliced
6 to 8 pieces okra
1 cup sliced tomatoes
8 pieces string beans sliced in 2 inch pieces
1 medium Chinese [...]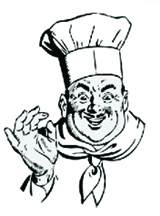 Seafood Bicol Express
Seafood Bicol Express is a dish composed of fresh shrimp, squid, and mussels. These are cooked in coconut milk along with sautéed garlic, ginger, and onion. The addition of lots of chili peppers and shrimp paste made this dish extra spicy, tasty, and special.
Ingredients
1 lb. mussels, cleaned
6 [...]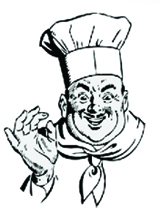 Tinola Chicken Mami
Tinola Chicken Mami is an interesting dish to try. You might not have an idea yet on how it taste like, so I will describe it briefly. It is a delicious and healthier chicken mami version that taste like chicken tinola. You can have it anytime of the day.
Ingredients
1 lb. Boneless chicken [...]
Fruit Cocktail Float
Fruit Cocktail Float is a quick and easy dessert dish that you can whip-up anytime. It does not involve baking and it is so easy to make. I recommend this dish for beginners because of its simplicity. You should be able to make this dish without any issues as long as you follow [...]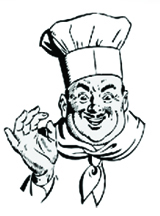 Grilled Liver Bistek
Liver might not be the most appetizing ingredient, but there are ways to make this pleasurable. Grilled Liver Bistek is a dish composed of grilled pork liver cooked bistek tagalog style. It is tasty and great with rice.
This is a liver steak with sauce recipe called Grilled Liver Bistek.
Ingredients
1 lb. Pig's liver
1 medium [...]